With Flaviu Cacoveanu
Thursday, 10:00 – 12:30
October 8, 15, 22 and 29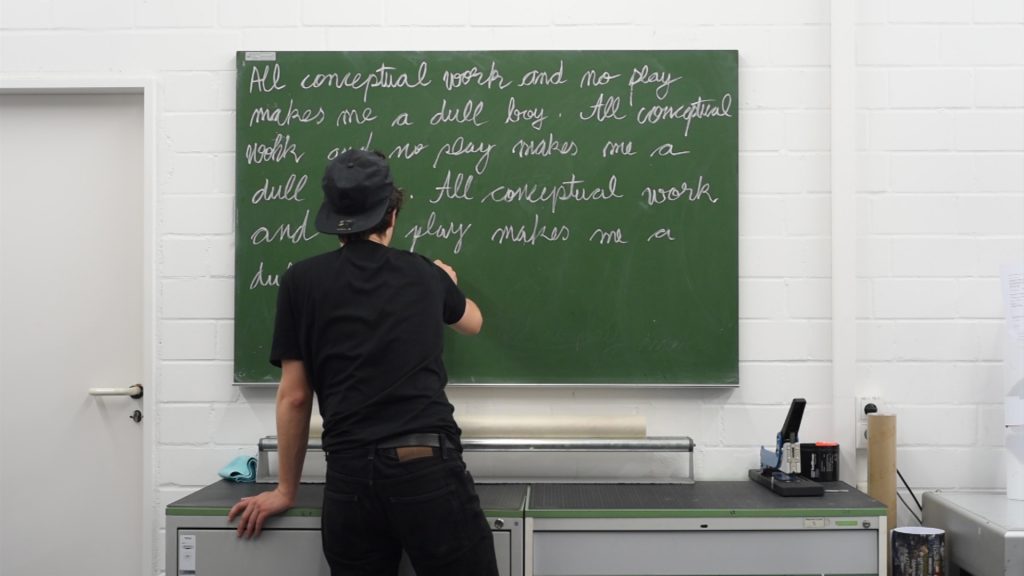 Starting from a personal manifesto entitled Everything has been done before so does that mean I can't do it again?, Already Made is not a typical course, but rather an invitation to dialogue and experiment, hoping to generate new ideas and unexpected and atypical approaches in art and everyday life. A course that refers to improvisation and that will be built along the way, together with the participants, Already Made starts and treats real and fictitious micro concepts such as: con & temporary, already made, the world is flat, the city as narrator, the bigger picture – puzzle pieces, these related to the personal process of inspiration and creation.
The discussion proposed in the online course is based, in addition to the concepts mentioned above, on questions such as: What is the role of the artist in society? How to recycle ideas and how to find new sources of inspiration? How do we interact with the environment? How to ask ourselves questions? The course is aimed for those interested in seeking and finding new ways and means to work and develop their practice, regardless of their artistic environment or practice, as well as those who study art theory.
---
Flaviu Cacoveanu (b. 1989) presents himself as a "Con&Temporary" artist. "Con" refers to the conceptual side of his practice but also to questioning the role of the artist in current times, while "temporary" refers to his interest for ephemeral and fragile situations and also to the idea of process. Having a trans-disciplinary practice, Flaviu Cacoveanu's works develop at the border between art and visual communication, by using mediums such as photography, video, drawing, painting and also performative interventions or experiments which transcend a specific medium.
Using a continuous process that starts in his everyday life and his own surroundings, Flaviu combines formal and conceptual aspects in order to reflect upon himself, upon his surroundings and upon the current state of the world. His goal is to develop new approaches and understandings of the field of visual arts, and also to question the role of the artist or how art blends with everyday life.