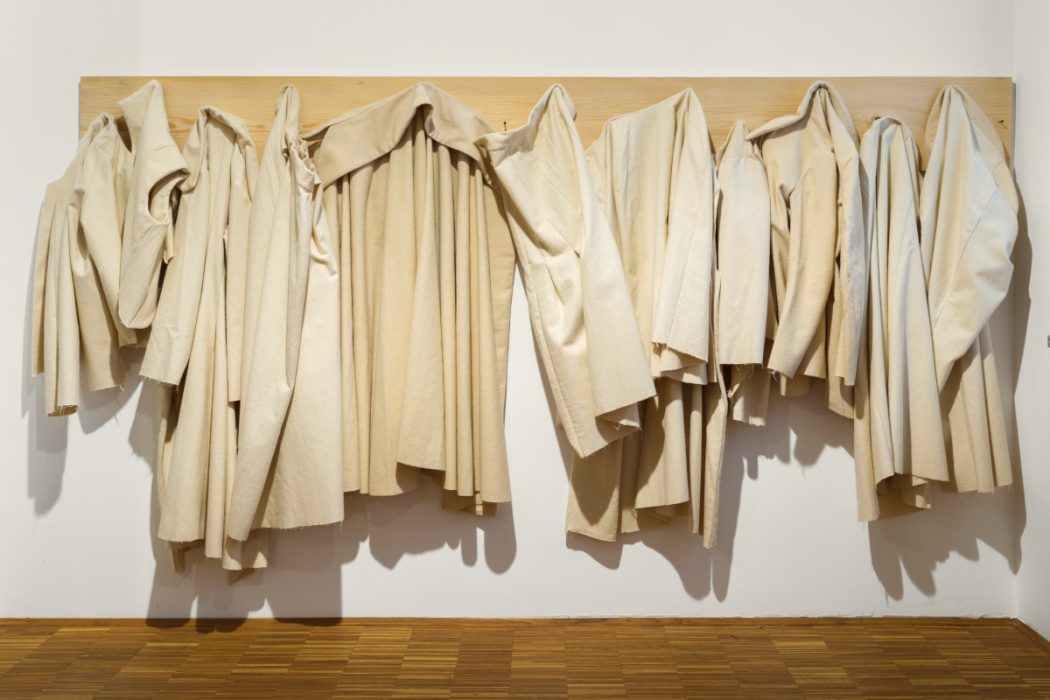 Art Encounters Foundation is launching an open call for emerging artists and interdisciplinary authors based in Timișoara for a mentorship with renowned international artists Yane Calovski and Hristina Ivanoska.
Under the title If a story is present, this mentorship aims to offer young artists a creative platform and a meaningful dialogue alongside experienced artists and jointly contribute to an exhibition in the program of Art Encounters Foundation.
In the mentorship sessions they will delve deep into policies of memory and oblivion, fragmented histories, and the imaginative and fictitious spaces they create. The project's central idea is to create a collective dramaturgy for performing a plurality of voices and situating the different perspectives on memory and fantasy in the current socio-political realities that surround us.
Calovski and Ivanoska's first institutional exhibition in Romania will consist of two parts: one part will assemble a selection of works, both individual and collaborative. The second part focuses on their work with a selected group of young and emerging artists based in Timisoara. It will be a collective and collaborative work that will find its origin in the various research and production methodologies and the conceptual relation to narrative strategies, as a narrative with many traces and residue of information.
Conditions:
The mentorship will include four intensive work sessions with eight young artists from Timișoara. Each young artist should be based in Timisoara and will be asked to commit to attending each mentorship session.
The mentorships will be divided into three online sessions via Zoom, each lasting 4 hours in total, and an in-person session during the installation process of the exhibition.
All sessions will take place in English.
23rd May / 1st session> Introduction of the artists and participants, and presentation of the works. Sharing of first sent of materials to the group. 4 hours.
6th June / 2nd session> Discussion and production session 4 hours.
20th June / 3rd session> Discussion and production session 4 hours.
4th, July / 4th session> Installation in-person session, Timișoara, between 1-6 July. At least two days availability. The artists and participants will decide the performative setting of the display.
7th of July> Opening of the exhibition.
Application deadline: May 9th, until midnight.
Interested artists may send applications by email to contact@artencounters.ro until midnight on May 9th, 2022. Each application must contain a motivation letter of 1 page, accompanied by the artist's portfolio and a short CV in a PDF (max 15 MB). Artists can also send video links and other links pertaining to their work.
Notification of results: May 16th, 2022.
Jury: The Jury will consist of the artists Yane Calovski and Hristina Ivanoska, and curator Diana Marincu, Artistic Director of Art Encounters Foundation.
Selection criteria: We are looking for a strong motivation for creative and critical dialogue, openness for production, self-reliance, and collaborative spirit—original ideas on memory and oblivion, fragmented histories, and an acute sense of spatial configurations.
Yane Calovski and Hristina Ivanoska's collaboration, which dates since 2000, animates multilayered conceptual possibilities inspired by accumulated knowledge, intuitive references, and historical and present-day political concepts. Their ideas derive from their interest in architecture, literature, theory, art history, and socio-political identification in current post-transitional society. Their works have featured at various international contexts and institutions, including solo presentations at the 56th Venice Biennial, 2015 – Pavilion of the Republic of Macedonia, Museum of Contemporary Art Skopje, Museum of Contemporary Art Zagreb, Tobačna 001 Cultural Centre/MGML, Ljubljana (2019), Staatliche Kunsthalle Baden-Baden, Żak|Branicka Gallery – Berlin, HDLU Croatian Association of Artists, Kronika Gallery, and other venues. Notable commissions include Malmö Konstmuseum, 2016, and Kunsthalle Wien, 2023. They have received a Research Grant from the FfAI – Foundation for Arts Initiatives (2021), a Pollock-Krasner Foundation Grant (2018), and the Jackman Goldwasser International Fellowship at the Hyde Park Art Centre, Chicago (2018). They were artists-in-residence at The Corporation of Yaddo, Saratoga Springs, New York (2001) and Sculpture Space, Utica, New York (2016). In 2005 they established Press to Exit Project Space, an organization dedicated to artistic and curatorial research in the arts in Skopje, North Macedonia. Since then, they have been great advocates for the sustainable development of the Macedonian but also the former Yugoslavia's independent art and culture scene. Their collaborative and individual works are part of many public and private collections, including the Deutsche Bank Collection, Art Telekom Collection, Van Abbe Museum, Museum of Contemporary Art Skopje, and others. They live and work in Skopje and Berlin.
This project is part of the Timișoara 2023 – European Capital of Culture programme and is financed by the Timișoara Municipality through the Project Centre.
This mentorship is part of ART-UP, a cultural project that has been co-financed by The Administration of the National Cultural Fund. The project does not necessarily represent the position of The Administration of the National Cultural Fund. AFCN is not responsible for the content of the project or for the way in which the project's results can be used.