Monday, 12 October 2020, 6PM
Art Encounters Foundation
---
The Art Encounters Foundation invites you at the launch event of the autobiographical book Harun Farocki: Zece, Douăzeci, Treizeci, Patruzeci, edited by Antje Ehmann and Marius Babias, translated into Romanian by Christian Ferencz-Flatz and published by IDEA Design & Print Cluj.
Invited speakers: Christian Ferencz-Flatz, associate professor at UNATC and Dana Andrei, editor of IDEA arts + society magazine. The discussion will be moderated by Diana Marincu, curator of the exhibition Harun Farocki – Reality Would Have to Begin, on view at Art Encounters until 31 October.
The book Harun Farocki: Zece, Douăzeci, Treizeci, Patruzeci will be available for sale on location, thanks to our partners, the library La Două Bufnițe. The discussion will be streamed live on our facebook page.
---
Harun Farocki: Zece, Douăzeci, Treizeci, Patruzeci – Fragment of an autobiography
Antje, Ehmann (ed.), Babias, Marius (ed.)
Translation: Christian Ferencz-Flatz
Harun Farocki (1944 – 2014) is one of the most important German filmmakers, his impressive body of work including more than 100 films. He is known for his unique voice, both related to his experimental approach to the image and the montage, and to the way he formulates critical micro-narratives on history, worldviews and political realities which draw out social practices and phenomena filtered by the use of image and image-making. In his view, the political is closely linked to the visual, especially considering its ability to disclose its own cracks, limits, its instrumentalizations. This creates the tension between visibility and the ability to act as an agent for the institutions that produce and circulate the images. As a director, screenwriter and author, Farocki created a cinematographic and artistic oeuvre, difficult to frame in a single genre, as it includes documentary film, film essay and video art and media installation, adapted to the variety of topics that he approached. From films made for the German television to feature films screened at major international festivals, later, to installations specifically designed for artistic venues, Farocki's creation simultaneously maps a self-referential and self-reflexive level of the film, constantly bringing the dialogue between image and image into a close-up.
---
Christian Ferencz-Flatz is a researcher at the Alexandru Dragomir Institute for Philosophy. He currently teaches at the National University of Theatre and Film I. L. Caragiale. His research concerns phenomenology, critical theory, the philosophy of history, film and media theories. Together with Julian Hanich, he has edited the journal issue Studia Phaenomenologica XVI: Film and Phenomenology (2016). His latest monographs include: Sehen Als-ob. Ästhetik und Pragmatik in Husserls Bildlehre (Bautz, 2016) and Filmul ca situație socială (Tact, 2018). He has published numerous essay and research articles in philosophical and film scholarly journals and translated key theoretical works by Edmund Husserl, Martin Heidegger, Walter Benjamin, Theodor W. Adorno and Siegfried Kracauer.

Dana Andrei occupies different positions on the cultural work spectrum. She is the founder and editor of CORNER Magazine, together with Sorin Popescu and Raluca Voinea, a publication about the political aspects of football and the extended implications of the sports scene. Her artistic practice is articulated in a dialogue with Sorin Popescu and is addressing subjects such as pop culture, public discourse and ecological thought. Recently, they were part of the exhibition Artistic Enquiries Into Plants, seen at tranzit.ro/București, and have been invited in the frame of the project Culture Class developed by 1+1 association.
She joined the editorial board of the magazine IDEA arts + society in 2018.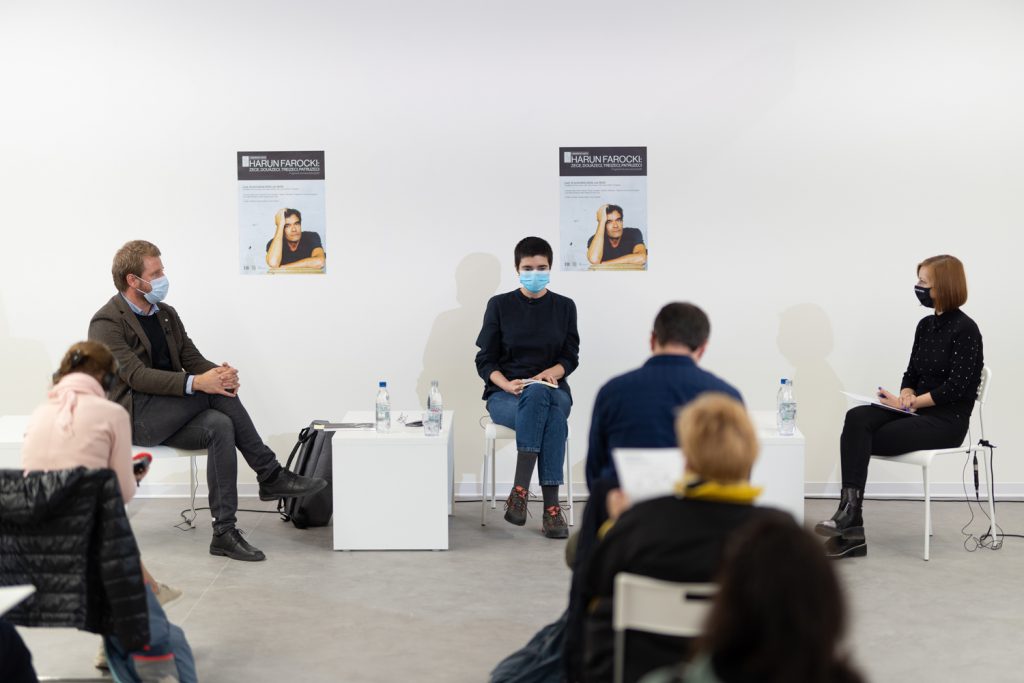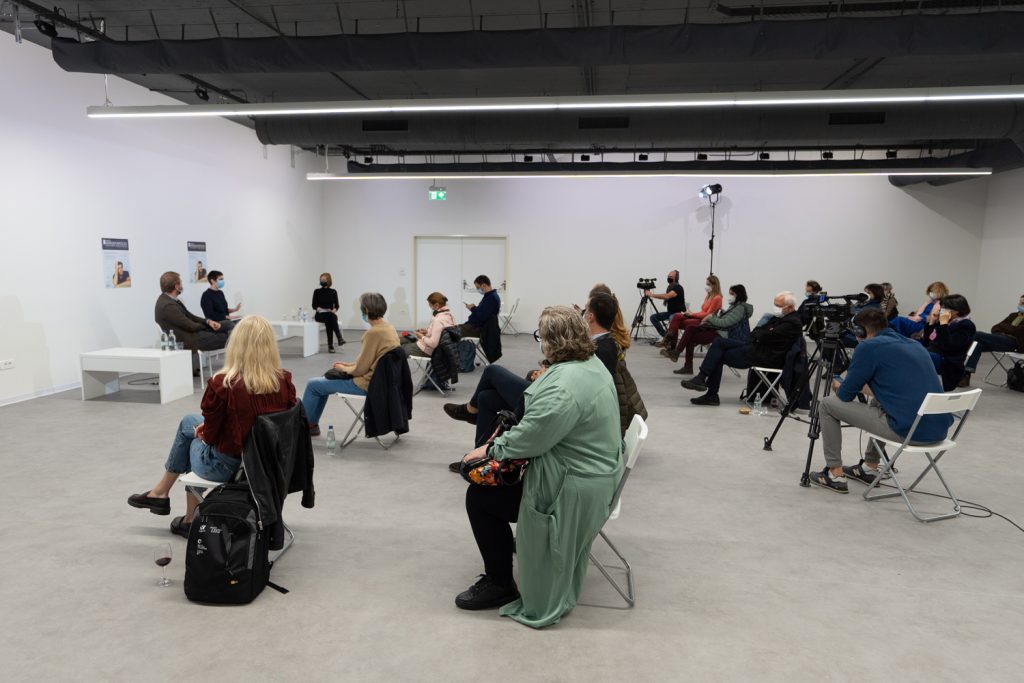 ---
Organizers: Art Encounters Foundation, Timișoara City Hall
Co-financers: Action co-financed by Timiș City Council, AFCN, The Culture House of the Municipality of Timişoara
Partners: IDEA Design & Print Cluj , La Două Bufniţe Library
Media Partners: Radio România Cultural, The Institute, Observator Cultural, RFI, Aarc – All about Romanian Cinema, Film Menu