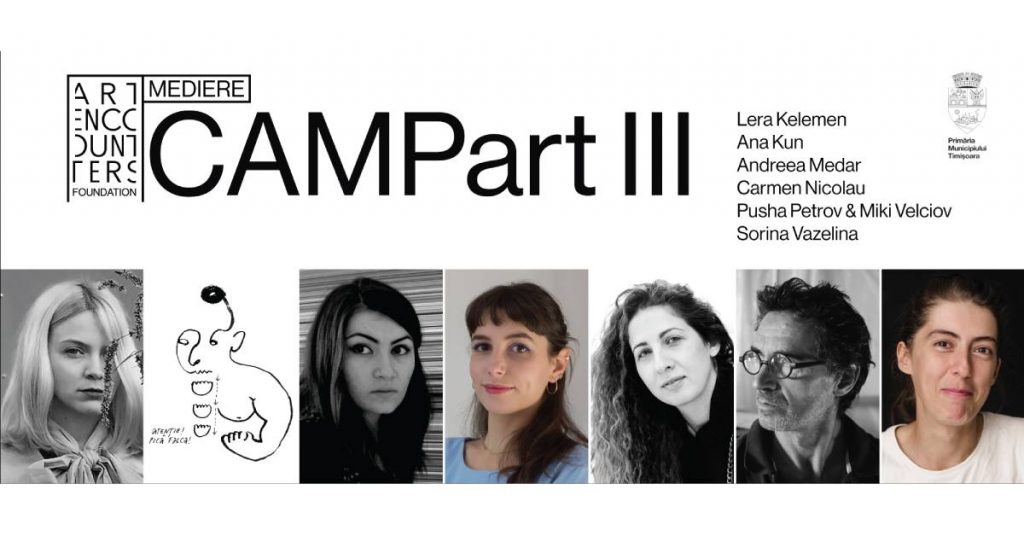 We invite you to a virtual walk in the studios of 7 leading artists from Timișoara, mentors in the third edition of the online mentoring program CAMPart: Lera Kelemen, Ana Kun, Andreea Medar, Carmen Nicolau, the artistic duo Petrov Pusha & Miki Velciov and Sorina Vazelina.
The artists will introduce us to their studios and they will have a brief introduction to their artistic practice, with presentations that will continue during CAMPart online mentorship sessions, to which whoever is interested can sign up by December 8.
The studio visits will take place online and will be streamed live on the event's page and the Art Encounters Facebook page.
Program:
▪️ 12:00 – 12:30 Lera Kelemen
▪️ 12:30 – 13:00 Ana Kun
▪️ 13:00 – 13:30 Andreea Medar
▪️ 13:30 – 14:00 Carmen Nicolau
▪️ 14:00 – 14:30 Sorina Vazelina
▪️ 14:30 – 15:00 Pusha Petrov
▪️ 15:00 – 15:30 Miki Velciov
---
Project developed in partnership with Timișoara City Hall, with the aim of supporting the local artistic scene.