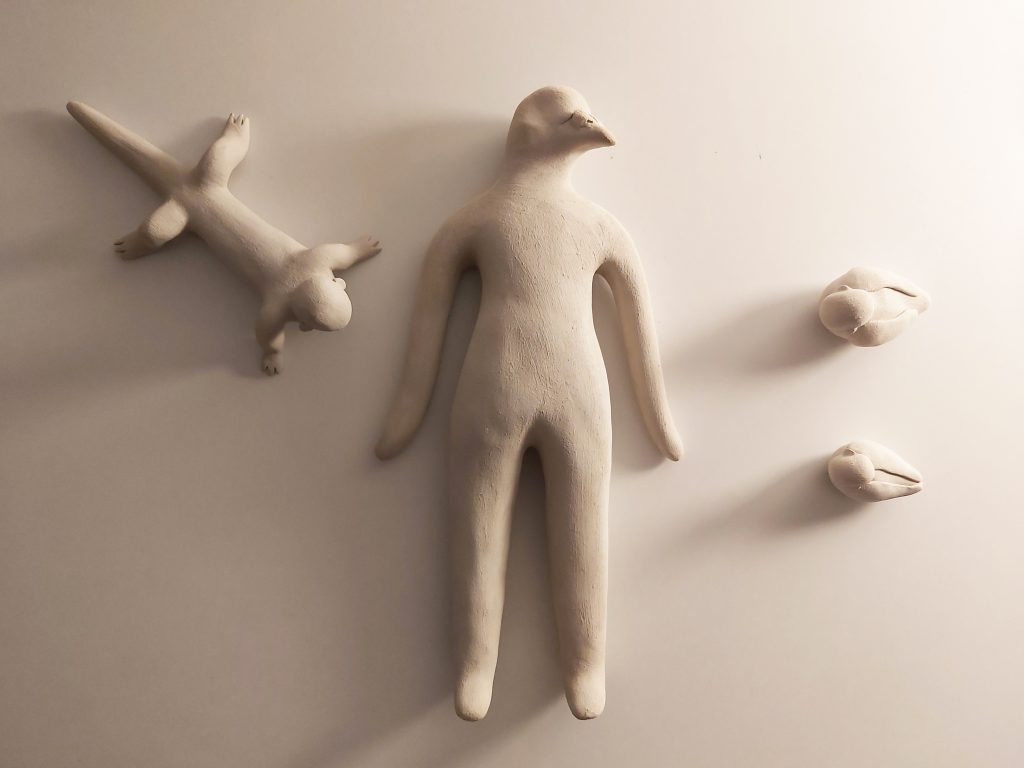 Detail from the work that Carmen will create for the I feel something, don't know what exhibition, courtesy of the artist
Carmen Nicolau lives and works in Timișoara. She earned a Master's Degree in Sculpture at the Faculty of Arts and Design of Timișoara after obtaining a Bachelor's Degree in Ceramics at the same faculty. In high school, she studied applied graphics, acquiring a taste for illustration. She has studied one semester in the Netherlands at the Aki Kunstakademie Enschede and one semester in Portugal at the Instituto Politecnico Santarem, through an Erasmus+ mobility. Carmen Nicolau has participated in group exhibitions in Timișoara, in independent art spaces such as Tamtam, Balamuc, Misc. or Indecis. In 2018, she exhibited at the Timișoara Art Museum in the exhibition Woman All Too Woman and, in 2019 and 2020, she participated at the Diploma and Living Rooms exhibitions in Bucharest, organized by The Institute.
In her work, Carmen Nicolau generally explores topics within the sphere of the fantastic and the imaginary, attempting a glimpse into elements of an alternate reality. Her style is characterized by the abstraction of shapes to an almost minimalist level, at which she intervenes with playful details that increase the uniqueness of each character. White predominates in her work, as a symbol of simplicity, innocence, hope and the immaculate, as well as a characteristic of classical sculpture adapted to a modern theme.