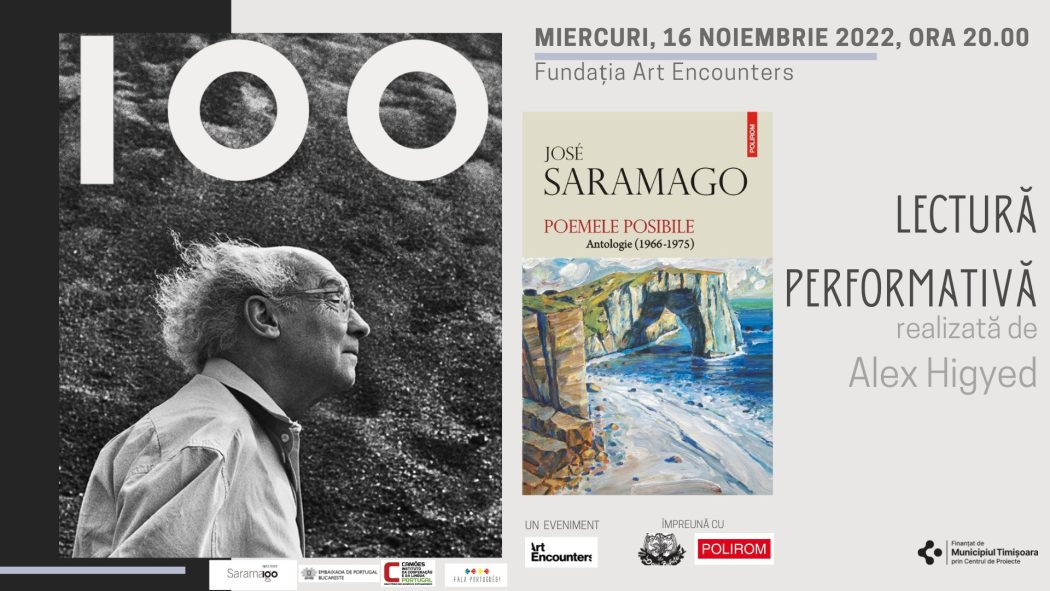 Wednesday, November 16th 2022, 20:00
Art Encounters Foundation Headquarters
ISHO House, Take Ionescu 46C
Performative reading
From Possible poems. Anthology (1966-1975), Editura Polirom, 2022
Performed by Alex Higyed
As part of the centennial celebration of the birth of writer JOSÉ SARAMAGO (1922-2010), Nobel Prize for Literature laureate, born on November 16th 1922.
The performative reading will take place during the exhibition SYMMETRICAL, NEVER IDENTICAL / Ioana Bătrânu, Adela Giurgiu, Agnès Varda (video insert) / Curator Diana Marincu, which you can visit between the 10th of November 2022 and the 4th of March 2023.
This event is part of the Art Encounters 2022 – FORmART project and is financed by the Timișoara City Hall through the Centre for Projects.