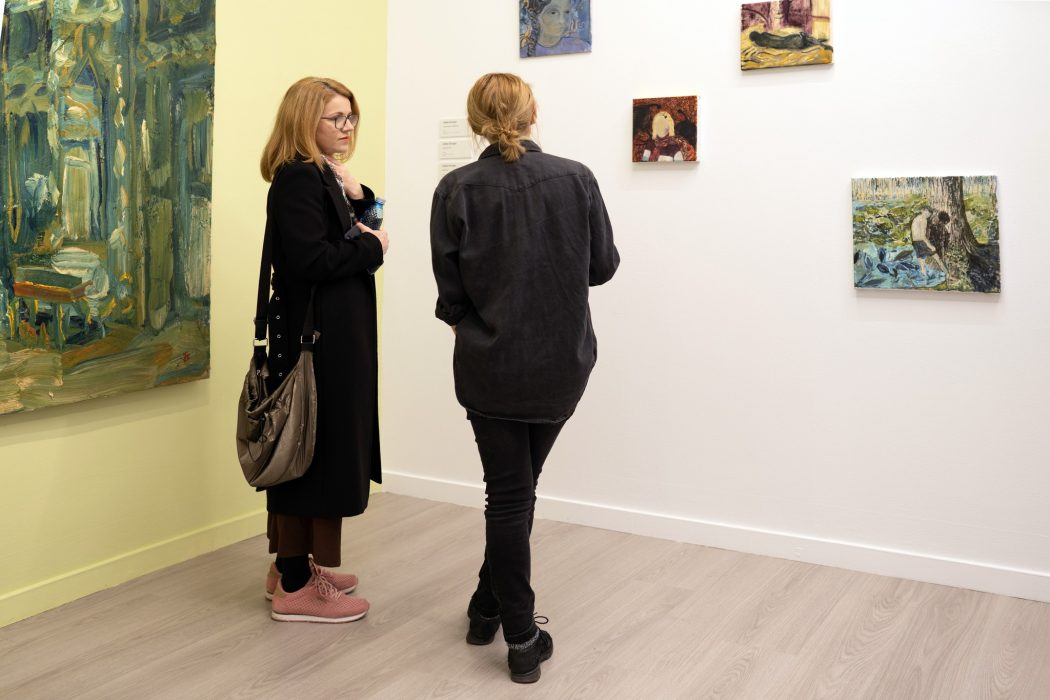 Art Encounters Foundation invites you to a new class in the series "Introduction to Contemporary Art", led by Maria Orosan-Telea, as part of the "Symmetrical, never identical" exhibition, which will tackle the neo-expressionist artistic tendencies at the end of the '70s and the start of the '80s, and will trace the various concepts which these tendencies comprise: Neue Wilde, Figuration Libre, Transavanguardia.
Free entrance.
Class dedicated to those over 15 years of age.
Maria Orosan-Telea is a lecturer at the Faculty of Arts and Design in Timișoara. Her background is in art history and theory at the Babeș-Bolyai University in Cluj-Napoca. She has been preoccupied with contemporary art ever since her doctoral studies, during which she undertook research on Romanian art from the post-communist period. Her collaboration with the Art Encounters Foundation started in 2017, with the publication of the book: "Art Guide. An introduction to Romanian contemporary art.". As a curator, she has completed a series of projects in collaboration with the Avanpost group, and in 2018 she founded the DRAFT curatorial program. Between 2019 and 2021 she was an assistant in the project "Gender Politics and the Art of European Socialist States", initiated by the Adam Mickiewicz University in Poznań. Along side her academic and curatorial activities, she is preoccupied with elaborating friendly methods of familiarizing the public with concepts and currents in art history.
Photo credit: Andrei Infinit