With Monotremu
Wednesday, 15:30 – 17:30
October 7, 14, 21 and 28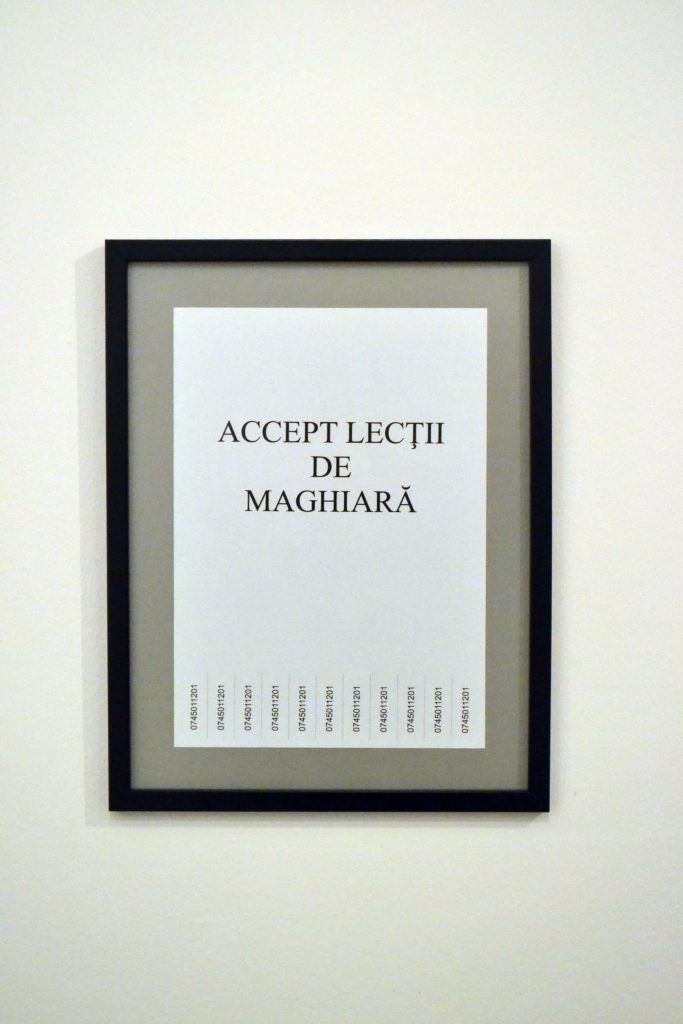 One of our recurring concerns as artists, event organizers, educators, and cultural workers is the way in which contemporary art reaches people and the way it brings change on a personal, social, and aesthetic level. From this perspective, we created several pedagogical tools, a camp that meets teenagers and artists, an optional contemporary art introduced at the Art High School in Târgu Mureș, and I witnessed the realization and we organized several exhibitions in the B5 Studio space.
All these things have in common a collaborative practice in which, similar to our artistic duo activity, motherhood and fatherhood of an idea fades, and positions of power are negotiated, if not canceled completely, and our own vision becomes a common sight.
The course is a continuation of this mediation activity between several realities, in order to generate dialogue and discuss some practical topics.
---
The artistic duo Monotremu, formed in Timișoara in 2010 by Laura Borotea and Gabriel Boldiș, is known for its ironic-critical artistic practice, focused on the apathy and shortcomings of Romanian society, context and civilization which, like the ambiguous zoological category of monotremes — the term which inspired the pseudonym the two use — is placed in an area that is still being clarified with an uncertain status, somewhere between mammals and birds (concerning monotremes), somewhere between East and West (concerning Romania). It is a class apart, primitive according to certain criteria, but better said, unclassifiable and impossible to integrate into pre-established structures.

From 2012 they have been developing Minitremu, a creative lab facilitating access to contemporary art for kids and teenagers.