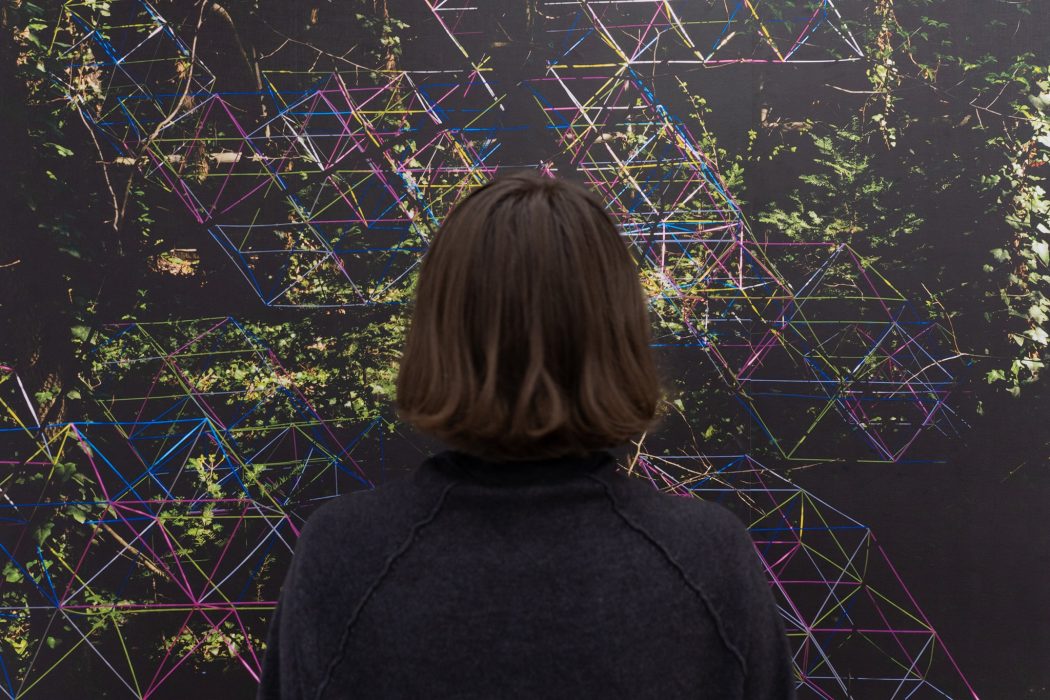 On the occasion of the exhibition I feel something, don't know what, we resume the introductory meetings on contemporary art with Maria Orosan-Telea.
Maria Orosan-Telea is a lecturer at the Faculty of Arts and Design in Timișoara. She trained in art history and theory at Babeș-Bolyai University in Cluj-Napoca. She has been concerned with contemporary art since her doctoral studies, when she carried out research on Romanian art in the post-communist period. Her collaboration with the Art Encounters Foundation began in 2017 with the publication of the book Art Guide. Introduction to Romanian Contemporary Art. As a curator she has carried out a series of projects in collaboration with Avantpost group, and in 2018 she founded the curatorial program DRAFT. In 2019-2021 she was an assistant in the project "Gender Politics and the Art of European Socialist States" initiated by Adam Mickiewicz University in Poznań.
The exhibition I feel something, don't know what is a project conceived in collaboration with Zachęta Project Room / Zachęta National Art Gallery, with the aim of creating a creative bridge between artists active on the Timisoara art scene and Polish artists who have participated in the exhibitions of the partner institution in Warsaw in recent years.
Curated by Magda Kardasz & Diana Marincu, this exhibition brings together 7 Timisoara artists invited to produce new work (Lera Kelemen, Ana Kun, Andreea Medar, Carmen Nicolau, Pusha Petrov & Miki Velciov, Sorina Vazelina) and 6 Polish artists (Zofia Gramz, Janusz Łukowicz, Paulina Pankiewicz, Anna Siekierska, Mikołaj Szpaczyński, Marta Węglińska), starting from several intersecting thematic threads: The relationship between natural ecosystems and human intrusion; the imagining of anthropomorphic hybrid beings – extensions of multiple human hypostases; and the artists' activist and ecological gestures towards the environment, the city and public space.
I feel something, don't know what is part of the cultural project "Art in Action", co-funded by the National Cultural Fund Administration.
The exhibition was made possible with the support of the Foundation's permanent program sponsor, Banca Transilvania.
Also contributing to the realization of the exhibition were: the Polish Institute Bucharest, the Romanian Cultural Institute Warsaw, the French Institute Timisoara, the Association Timișoara 2023 – European Capital of Culture, ISHO, Thesaurus Wines, Illy, Agasi, Melbo Instal.
Media partners: The Institute, RFI Romania, Radio Romania Cultural.