17th October 2018, 6:00 PM
Art Encounters Foundation
The Art Encounters Foundation and Contrasens Cultural Association is proud to invite you to the launch of the book Dan Perjovschi. The Book of Notebooks, in the presence of the artist and the art critic Daria Ghiu.
The Book of Notebooks is part of the P+4 Publications editorial programme of the PEPLUSPATRU Association, and it is centered around Dan Perjovschi. The book recomposes the complex landscape of Romanian and international society in the last 25 years, highlighting the (particular) destiny of the eastern european artist. Alina Şerban, the editor of this book and of the series of publications dedicated to contemporary Romanian artists, that is part of this editorial programme, focused on archiving Dan Perjovschi's notebooks, which are viewed as a both public and private workshop, where the artist jots down historical facts and daily events, situations and exhibition moments.
The Book of Notebooks includes a selection of notebooks made by Dan Perjovschi between 1994 and 2017, alongside four texts specially drafted for this volume by art historians and curators Jelena Vesić, Alina Şerban, WHW/What, How & for Whom, Kristine Stiles.
The book has been published with the support of Dan Perjovschi, Galerija Gregor Podnar – Berlin and Hartware MedienKunstVerein – Dortmund.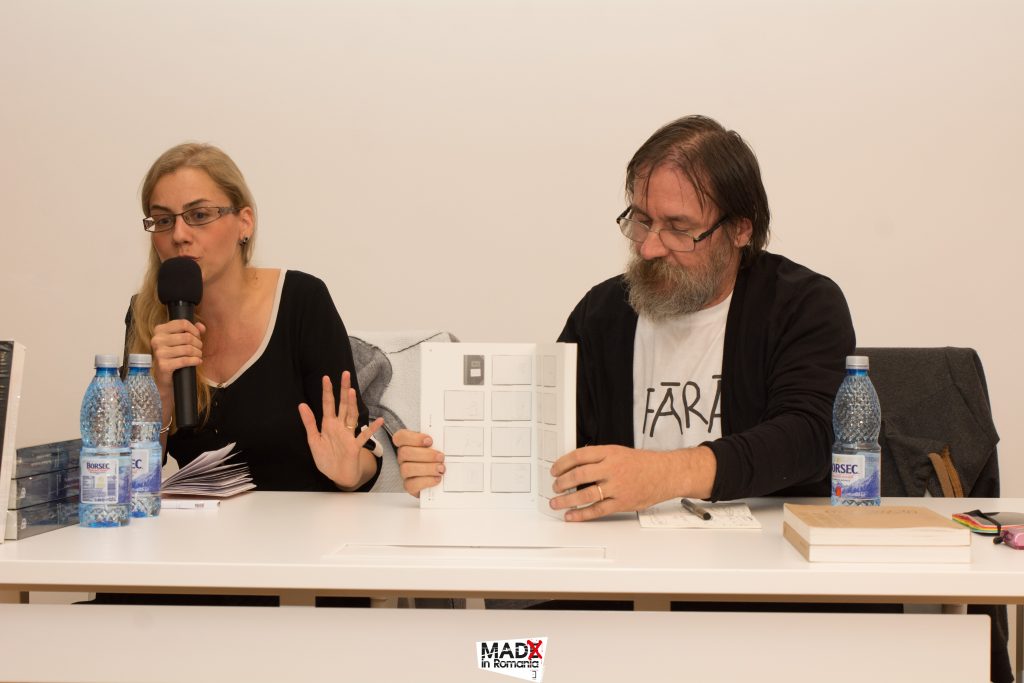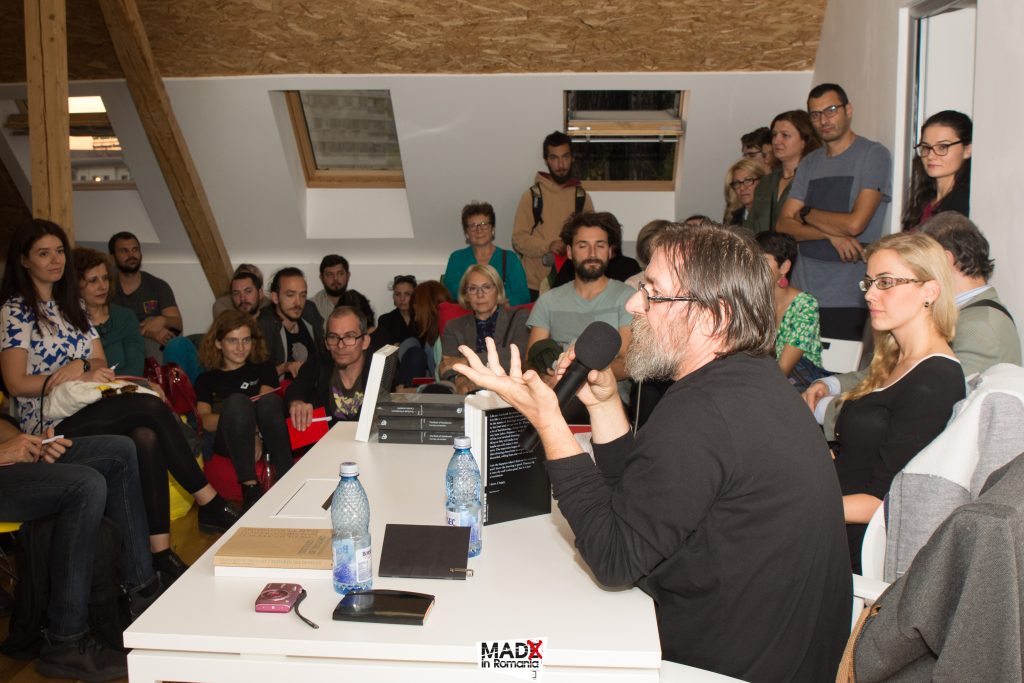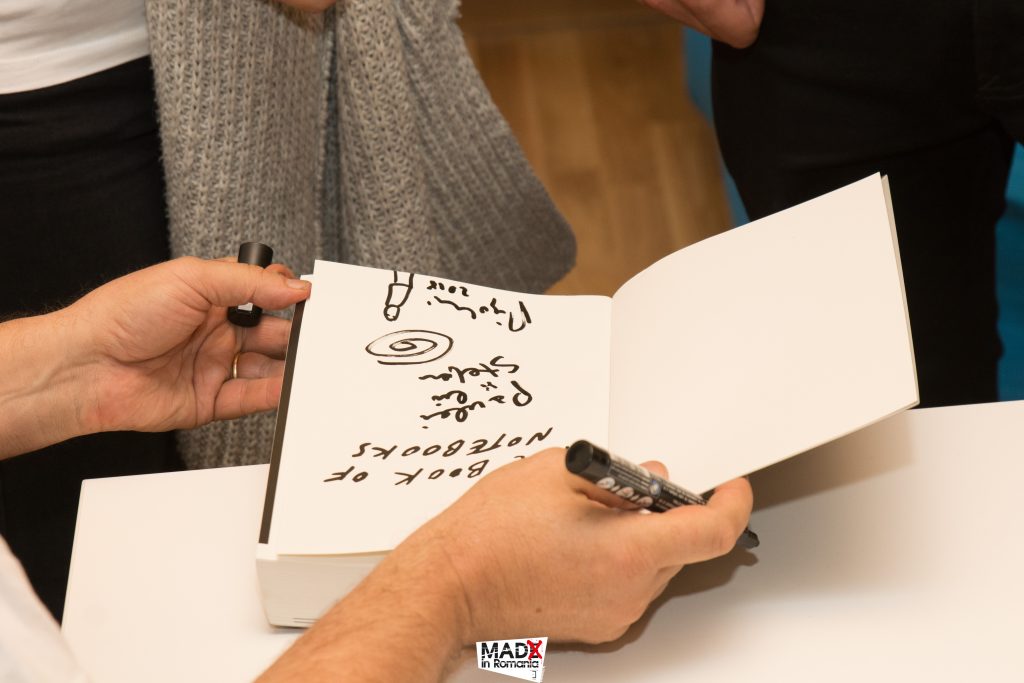 Editorial project co-financed by the Administration of the National Cultural Fund (AFCN). The project does not necessarily represent the position of AFCN. AFCN is not to be held responsible for the content of the project, nor for the ways in which the results of the project might be used. Those are entirely the responsibility of the beneficiary of the grant.