Friday, 13th December 2019, 6:00PM
Art Encounters Foundation Timișoara
Continuing the series of photography courses started in June 2019 with Bogdan Gîrbovan, this second meeting organized by the Art Encounters Foundation presents the artistic activity of Michele Bressan. The artist will talk about photography through the his work, from the first photographs (the "Passato Prossimo" series), to the way he currently uses photography. Photos will be associated with international names and practices, the artist focusing on what cannot be learned from books.
Michele Bressan (b. 1980) is known for his work in photography, for which he won the Essl award. He was also nominated for the Henkel prize for art in 2009. In recent years, the themes that he explores in his photography, have also taken the shape of objects or installations. Michele's interest in visual perception and the methods of constructing the collective imaginary is based on his view of image as a matrix of the social and historical consciousness. This quest is doubled by the desire to spontaneously or accidentally extract poetic spaces from day-to-day reality. Selected exhibitions: Endless / Nameless, Zorzini F Gallery, Bucharest (2019, solo); La Brique, The Brick, Cărămida, La Kunsthalle Mulhouse (2018); Double Heads Matches, Új Budapest Galéria (2018); Life – A User's Manual, Art Encounters Biennial, Timișoara (2017); CAMERA PLUS. Contemporary Photography and Dynamic Image Biennale, Iași (2016); PASAJ, Contemporary Art Museum Bucharest – Anexa (2014); Waiting for the Drama, H'art Gallery, Bucharest (2012, solo).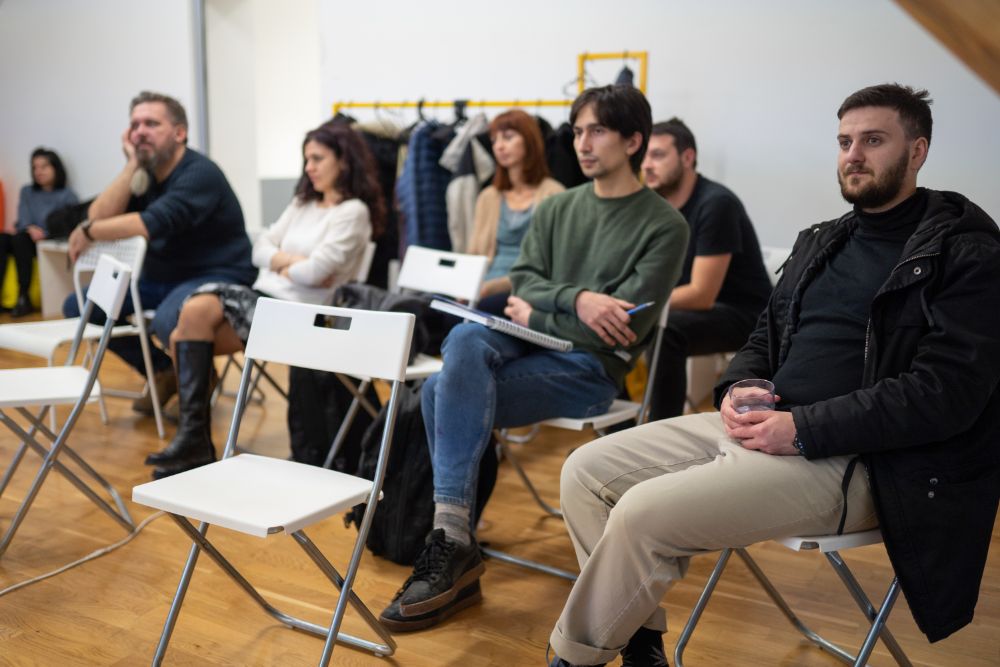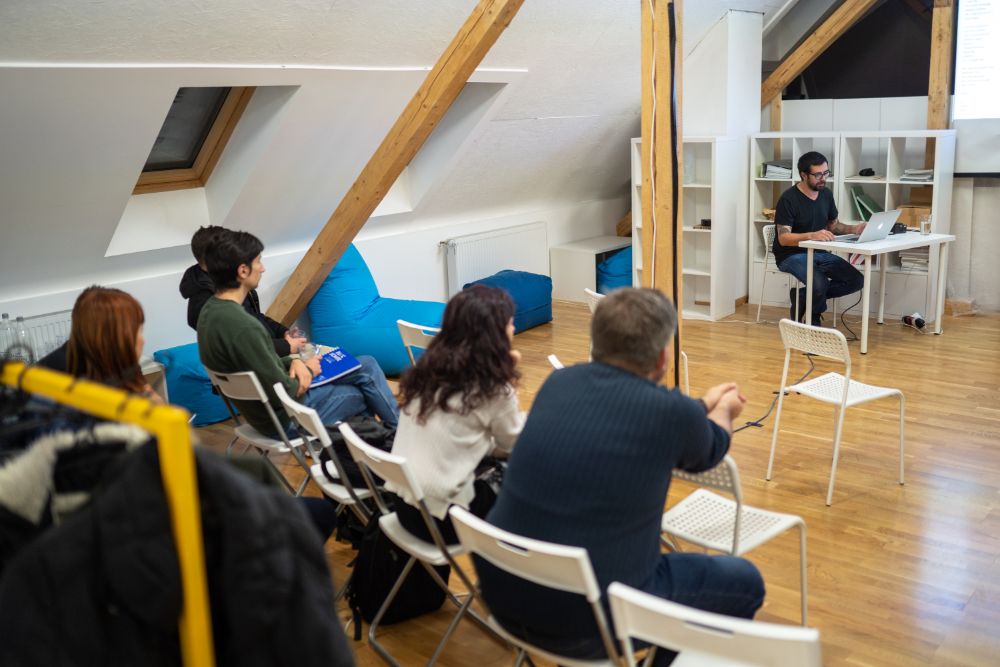 ---
The course is part Art Encounters Foundation's program, CAMP – CONTEMPORARY ART MEETING POINT, a platform for dialogue and public engagement in the knowledge exchange mediated by contemporary art. Project co-financed by the Administration of the National Cultural Fund (AFCN). The project does not necessarily represent the position of AFCN. AFCN is not to be held responsible for the content of the project, nor for the ways in which the results of the project might be used. Those are entirely the responsibility of the beneficiary of the grant.