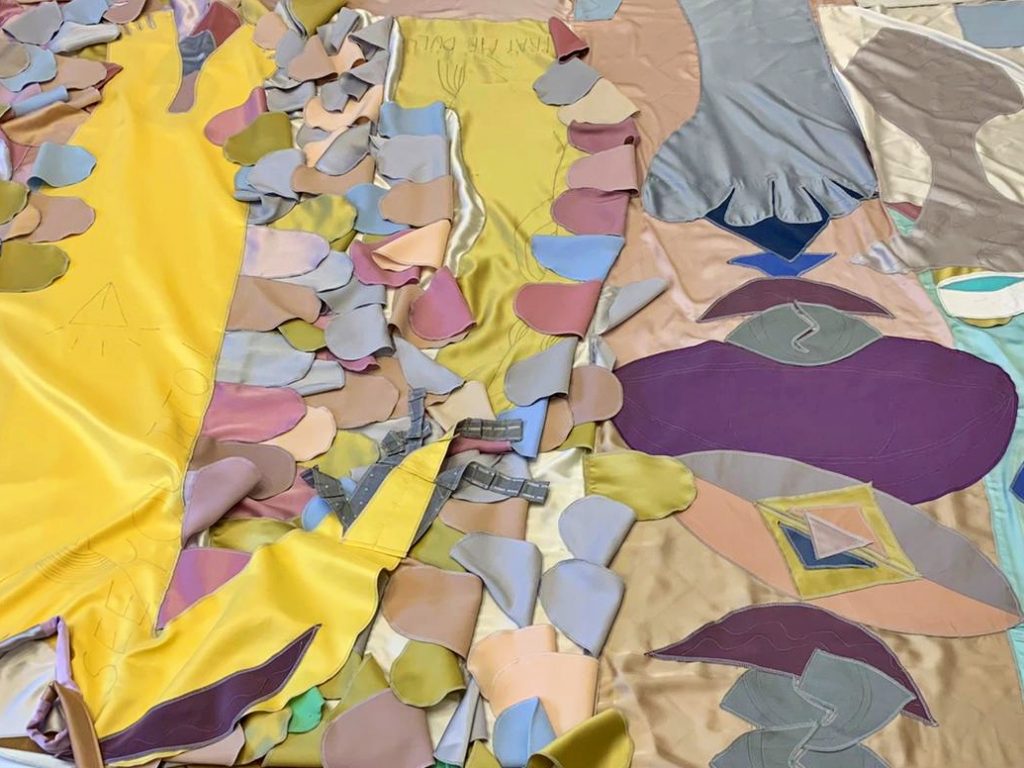 Detail from the work that Ana Kun is preparing in collaboration with Diana Bobar, Gina Larion and Ionela Stratan for the exhibition I feel something, don't know what
Ana Kun (b. 1981), visual artist from Timișoara, is part of two artists' groups: ⅓ of Balamuc and ¼ of Zephyr. She works with text and image, on social, political and environmental issues. Ana has a BA in graphics from the Arts and Design Faculty and an MA in Creative Writing from the English Department of Letters, History and Theology Faculty, both at the West University of Timișoara.
Ana Kun is active in the independent publishing scene, and has produced around twenty zines and books on political and cultural topics. Together with Balamuc, she's part of an ongoing project of nearly daily drawn observations of current events, visible online for almost 7 years now. Zephyr, a group founded by Apolonija Sustersic in 2019, was commissioned by the Art Encounters Biennial in Timișoara to produce Suggestion for the (Next) Day, a complex response to the local issue of poor air quality.
Her latest solo show, ← FRAGIL →, took place in December 2020 at Indecis (artist-run space in Timișoara), with a selection of works done in various states of isolation, including an ongoing concertina piece collecting drawings and texts on the development of the current pandemic, and a porcelain drawing about the fragility of reproductive freedom. Currently, she's part of Show & Tell no.1, curated by George Roșu at Artă.nonstop, an independent art space in Sibiu, with a feminist piece echoing Mircea Nicolae's iconic intervention on the front of the gallery "Mă gândesc la ea non-stop" (I'm thinking about her non-stop).