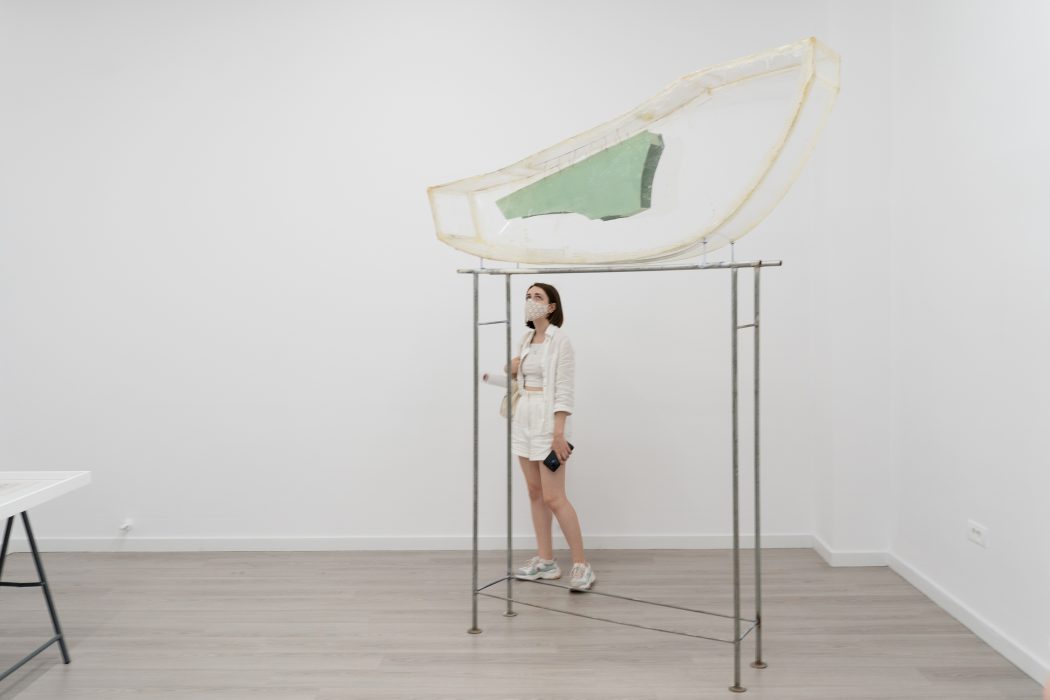 You are invited to a new introductory course to contemporary art with Maria Orosan Telea, organised on the occasion of the exhibition The Third Woman – Actionism, performance, and attitudes.
The course has been conceived as a general presentation of the notions of actionism and performance art, exemplified through iconic artistic practices from 1950-1990. The presentation will be followed by a selective guided tour in the exhibition and by the analysis of the works in relation to the theme of the presentation.
Maria Orosan-Telea is a lecturer at the Faculty of Arts and Design in Timișoara. She trained in art history and theory at Babeș-Bolyai University in Cluj-Napoca. She has been concerned with contemporary art since her doctoral studies, when she carried out research on Romanian art in the post-communist period. Her collaboration with the Art Encounters Foundation began in 2017 with the publication of the book Art Guide. Introduction to Romanian Contemporary Art. As a curator she has carried out a series of projects in collaboration with Avantpost group, and in 2018 she founded the curatorial program DRAFT. In 2019-2021 she was an assistant in the project "Gender Politics and the Art of European Socialist States" initiated by Adam Mickiewicz University in Poznań.
The exhibition continues the collaborations that the Art Encounters Foundation has established with various institutions and art galleries across Europe with the aim of creating a platform for dialogue dedicated to the Romanian art scene, as well as a dynamic context for artistic and curatorial research. Curated by Ami Barak, Diana Marincu and Gia Țidorescu, The Third Woman includes a valuable selection of pieces from the Charim Collection in Vienna, alongside an excerpt from the Ovidiu Șandor Collection and several invited works by Romanian contemporary artists. At the core of the exhibition lie the influential works of VALIE EXPORT, a pioneer of feminist art, who has used her own body in a radical and polarizing manner, dismantling the traditional concepts of femininity within a male-dominated discourse.
The Third Woman is part of the Art in Action cultural project, which has been co-financed by the Administration of the National Cultural Fund.
Sponsor of the permanent programme: Banca Transilvania
Co-financer: The Administration of the National Cultural Fund
Institutional partners: Charim Gallery, the Austrian Cultural Forum
Sponsors: ISHO, Thesaurus Wines, Illy, Agasi, Melbo Instal
Media partners: The Institute, RFI România, Radio România Cultural, Zeppelin, Modernism.ro
Graphic design: Bogdan Matei
The project does not necessarily represent the position of the Administration of the National Cultural Fund. The Administration of the National Cultural Fund is not responsible for the content of the project or the way in which the results of the project can be used. These are solely the responsibility of the beneficiary of the financing.