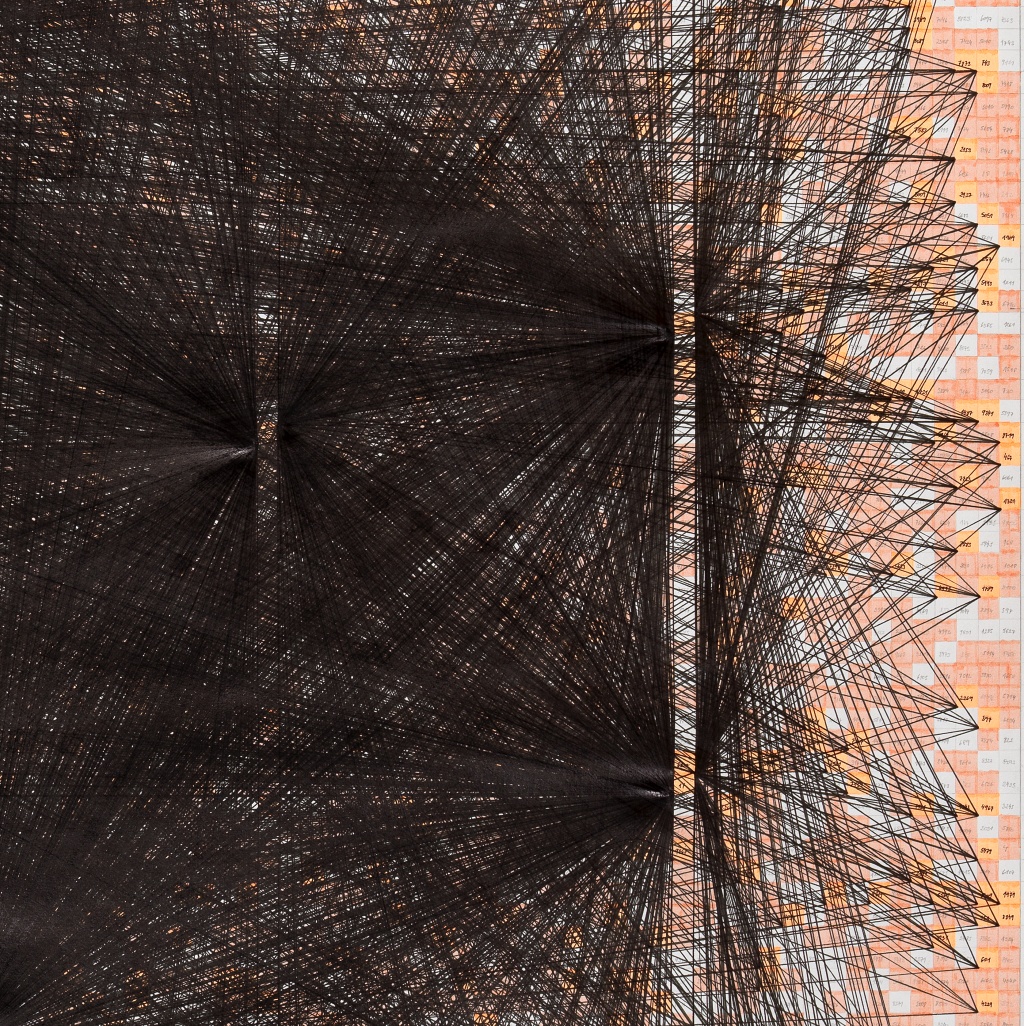 Lucía Simón Medina (b. 1987, Santander, Spain) is an interdisciplinary artist and researcher. Currently she is a PhD candidate at the University of Art and Design Linz (AT) at the department of Interface Cultures. Her practice mainly explores the limits of language, thinking processes, human and computational temporalities. These topics have brought her to delve into mathematical hypotheses, musical methods, compositions, and generators of randomness to raise awareness about phenomena happening in the realm of the digital. Her works take the shape of installations, audiovisual compositions, and diagrams. 
She has been awarded several prizes and residencies: Recherchestipendium von der Berlin Senatsverwaltung für Kultur und Europa; Impact 18 – Matter in movement: Practices of resistance in art, technology and science, Pact Zollverein, Essen; AIR studio das weisse haus, Vienna; Berlin Fellowship Akademie der Künste Berlin; AIR Programme of Austrian Federal Chancellery and KKA, Vienna; Deutschlandstipendium, Bundesministerium für Bildung und Forschung and Generación 2015. 
Her works have been exhibited at Hamburger Kunsthalle; Akademie der Künste Berlin; Museum für Konkrete Kunst Ingolstadt; Centro Parraga, and La Casa Encendida Madrid, among others.