Mentor: Irina Gheorghe
TUESDAYS, 13:00 – 16:00
June 30th, July 7th, July 14th and July 21st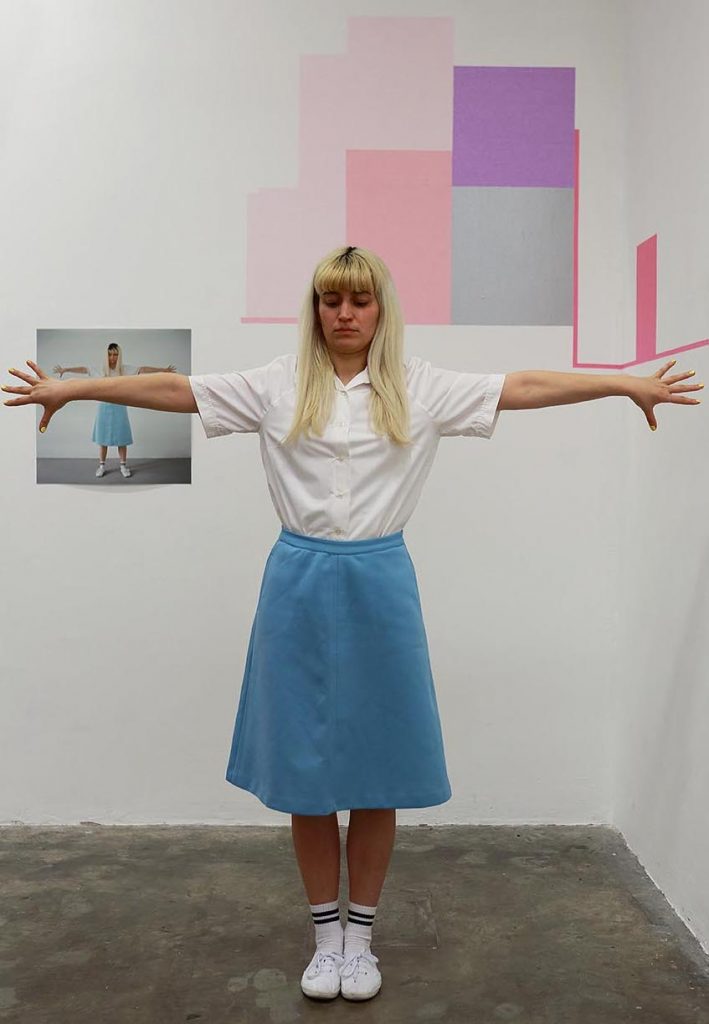 Irina Gheorghe's workshop brings together performative practices and an interest in the idea of absence, developed in the form of research on the unobservable realities of science. The encounter between performance and an unidentifiable space seems to produce an unresolved conflict, which requires unexpected working methods: practices of deviation or estrangement, through which the ordinary experience becomes strange and the familiar becomes unfamiliar. The present spaces, people and circumstances begin to invoke inaccessible spaces, people and circumstances, provoking contradictory situations.
---
Irina Gheorghe works primarily with performance, in combination with installation, photography, drawing, or video, to address the tensions inherent in the attempts to speak about things beyond our possibilities of observation, from extraterrestrial life to hypothetical planets. Irina Gheorghe has also worked with Alina Popa as part of the artist duo The Bureau of Melodramatic Research, to investigate how passions shape contemporary society, as well as our affective relationship to an unhuman universe.
Her works have been presented at: Swimming Pool, Sofia; Nida Art Colony, Neringa; Changing Room, Berlin; Romanian Cultural Institute, Berlin; Zona Sztuki Aktualnej, Szczecin; Centre Culturel Irlandais, Paris; CCA Derry~Londonderry; Chapter Thirteen/Glasgow International; Dublin City Gallery The Hugh Lane; HOME Manchester; Salonul de Proiecte, Bucharest; CAC Vilnius; TRAFO, Budapest; S A V V Y Contemporary, Berlin; Pratt Manhattan Gallery, New York; Times Museum, Guangzhou; National Museum of Contemporary Art, Bucharest; Skolska 28, Prague; BAK, Utrecht; DEPO, Istanbul; and Galeria Posibilă, Bucharest; among others.