Pusha Petrov (b. 1984): My work focuses on the idea of intimacy and identity, approached in a broad sense that highlights a certain attraction for cultural singularities. My interest is to observe details and gestures of daily life, as well as the attitudes that continue to mark and preserve the uniqueness of each one of us.
My experience has been enriched through residencies such as Cité International des Arts, La Kunsthalle Mulhouse, le Stamm at Porrentruy. I've started presenting my projects in solo shows, as well as in collective exhibitions, e.g.: the 18th International Biennial of Photography in Nancy (2014); the Art Encounters Biennial in Timisoara, Life: A User's Manual (2017), curated by Diana Marincu & Ami Barak. Since then, I've participated at Daegu Photography Biennale in South Korea (2018), The Brick, La Brique, Cărămida at La Kunsthalle Mulhouse, France (2019), Causal Loop, curated by Charim Gallery, Austria (2019). Recently I've exhibited at EAC (Les Halles) Switzerland (2020), Borderline Art Space, Romania (2020), and Danube Dialogues, Serbia (2020). Recently my work was showcased at Jecza Gallery in the exhibition The Unspoken and other images curated by Ami Barak. Also, I've participated in the collective show Wounded Identity, curated by Ileana Pintilie at Anca Poterasu Gallery, Bucharest.
The year 2020 has brought me a pleasant surprise, my work being selected for Elles X Paris Photo, curated by Karolina Lewandowska.
Miki Velciov (b. 1968) studied painting at the Timișoara Faculty of Arts between 2010 and 2015. The relationship to nature is an essential theme in his works, opening up possibilities: the use of natural materials in installations that focus on the imperceptible aspects hidden within organic and nonorganic matter, the creation of remote and ephemeral land art projects and large-scale landscape interventions. Since 2016, he has been on residencies abroad (France, Italy, Bulgaria, Germany), putting his ideas into practice. He is also the founding member of the group Avantpost, with which he has been exhibiting since 2014.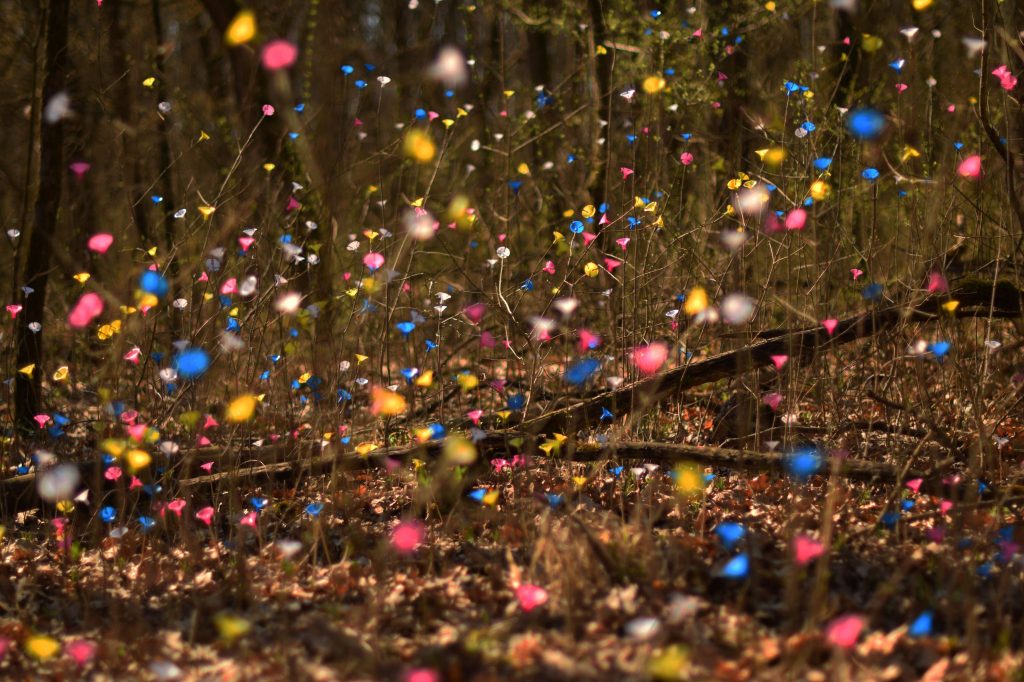 Pusha Petrov & Miki Velciov, Abiogen, 2021, intervention in Pădurea Verde, Timișoara