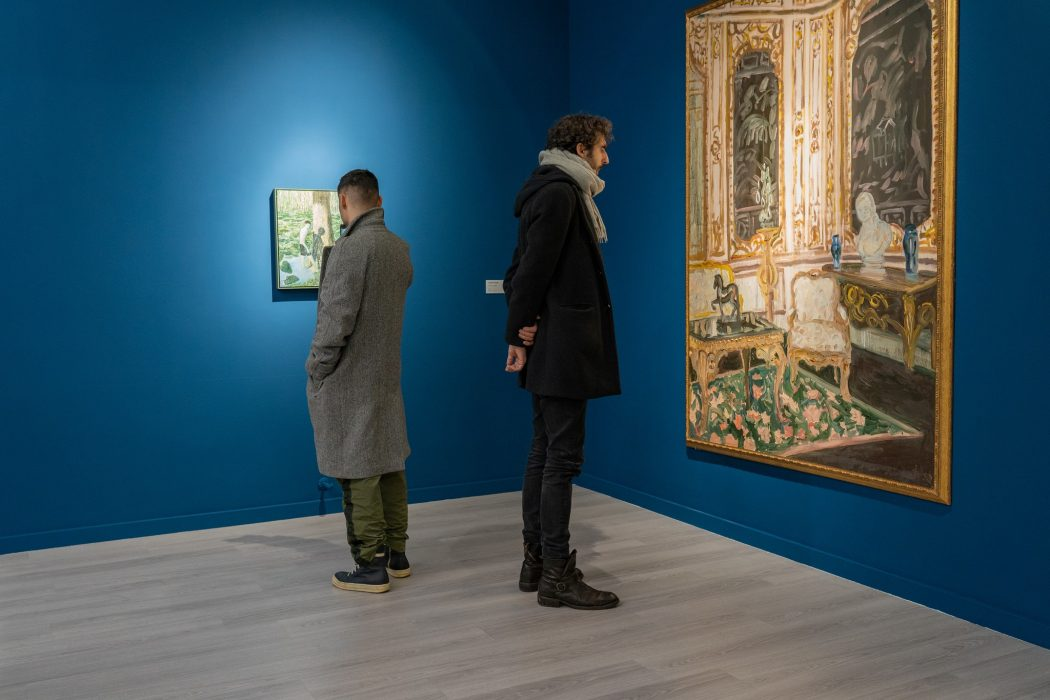 Art Encounters Foundation proposes a mediation programme comprised of a consistent series of guided tours for the "Symmetrical, never identical" exhibition with works by artists Ioana Bătrânu & Adela Giurgiu, curated by Diana Marincu.
Starting on Saturday, November 19th 2022, these tours will be organized almost each Saturday at 17:00, at the headquarters of Art Encounters, at no. 46C Take Ionescu Boulevard, according to the following schedule:
November 19th
November 26th
December 3rd
December 10th
December 17th
January 7th
January 14th
January 21st
January 28th
February 4th
February 11th
February 18th
February 25th
March 4th
Access is free of charge. We thank you and we're waiting your presence in order to learn more about the internal universe of the exhibited artists!
The "Symmetrical, never identical" exhibition is part of a curatorial and strategic undertaking by Art Encounters Foundation to create connections between artists from different generations, whose works can be contextualized from a conceptual standpoint, not only chronologically.
Ioana Bătrânu (b. 1960) is known for her courageous, prolific, and significant work, exhibited to the public ever since the mid-80s, during a rough time, which left its mark on the artist's destiny. Ioana Bătrânu's paintings absorb daily reality, the marginality of existence, and the contradictions of the spaces in which we live, marked by imposed and self-imposed social norms. The tension of her paintings is enhanced by the expression of the brushwork and the color palettes chosen, and the recurrence of themes (Melancholy interiors, Virgins, Closed Gardens, Dolls, and others) crystalizes a personal style of exceptional value and vitality. The spatial typologies with which the artist works call to mind the "species of spaces" which Georges Perec saw as extensions of memory; "space as inventory, space as invention".
Adela Giurgiu (b. 1990) loops back almost obsessively to several themes which occupy her painters' workshop and which, when viewed together, seem to outline a universe marked by alienation, duality, isolation, and dreaming, all of which are amplified by the tensions of the spaces which they inhabit. The motif of the shadow can suggest both the Jungian archetype, and a metaphor for time, almost as though it's been lifted straight from Haruki Murakami's writings about timeless worlds and subterranean planes of existence, where shadow can take shape in the liminal space between reality and fiction. Adela Giurgiu's recent paintings (the You and Your Shadow, Lost but Found and Apparition cycles, as well as others) contribute to a dialogue with Ioana Bătrânu's favorite themes, nurturing the same solitary and uneasy atmosphere, in which only imagination can drill small slits of light and to restore the fundamental function of visual knowledge.
Cover credit: Andrei Infinit
This event is part of the Art Encounters 2022 – FORmART project and is financed by the Timișoara City Hall through the Centre for Projects.