---
BRUIAJ, image from the opening speech. Photo credit: infi.ro

BRUIAJ, exhibition view, from left to right: Lea Rasovszky, God As A Boy, 2017, mixed technique on paper; Lea Rasovszky & Michele Bressan, How Can You Think Of Fame Or Death, 2020, in situ installation: mattress, photo wall paper, writing on wall. Photo credit: infi.ro

BRUIAJ, exhibition view, from left to right: Larisa Sitar, Bruiaj 1, steel chain; Lea Rasovszky & Michele Bressan, How Can You Think Of Fame Or Death, 2020, in situ installation: mattress, photo wall paper, writing on wall. Photo credit: infi.ro

BRUIAJ, exhibition view, Lea Rasovszky & Michele Bressan, How Can You Think Of Fame Or Death, 2020, in situ installation: mattress, photo wall paper, writing on wall. Photo credit: infi.ro

BRUIAJ, exhibition view, Lea Rasovszky, Ode to My Left Hand, 2020, in-situ installation: drawing, painting, object, text intervention. Photo credit: infi.ro

BRUIAJ, exhibition view, Michele Bressan, Like in One of my Dreams #0, 2020, table and scale model. Photo credit: infi.ro

BRUIAJ, exhibition view, Lea Rasovszky & Michele Bressan, How Can You Think Of Fame Or Death (fragment), 2020, in situ installation: mattress, photo wall paper, writing on wall. Photo credit: infi.ro

Brunch with the artists Michele Bressan, Lea Rasovsky, and Larisa Sitar. Photo credit: infi.ro

BRUIAJ, image from the guided tour along with the curator Diana Marincu and the artists Michele Bressan, Lea Rasovsky, and Larisa Sitar. Photo credit: infi.ro

BRUIAJ, exhibition view, Michele Bressan, Timpuri Noi, 2014, ultrachrome pigment print on Hahnemuhle Rag Baryta paper mounted on aluminium. Photo credit: infi.ro

Launch of Matei Bejenaru: PRUT, dialogue with the art historian Alina Șerban. Photo credit: infi.ro

Launch of Șerban Savu: Drifting, dialogue with the galerist Mihai Pop. Photo credit: infi.ro
---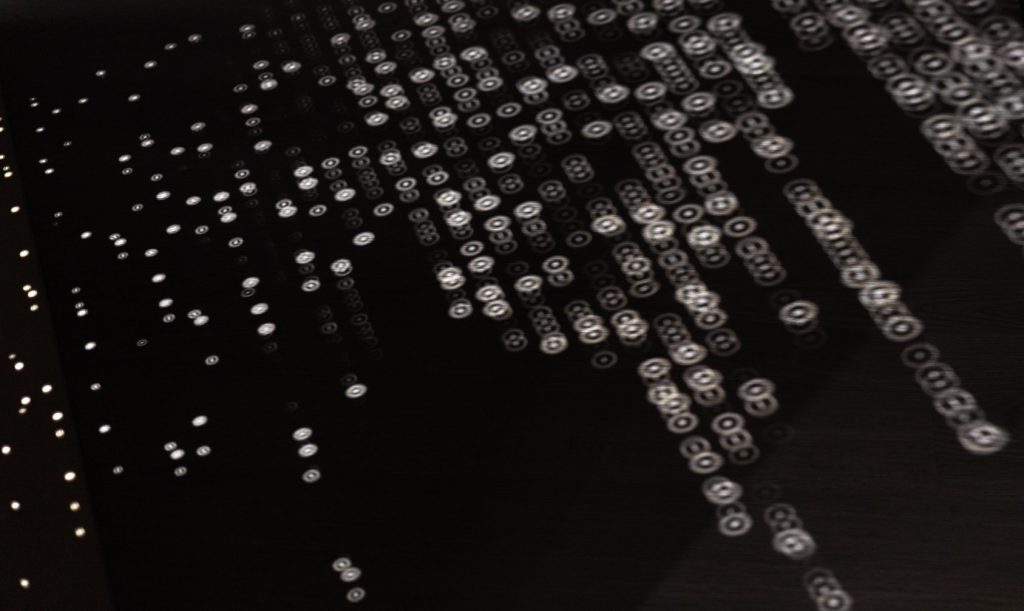 CAMPart – RESIDENCY AND MENTORING FOR ROMANIAN ARTISTS
We are announcing the launch of an open call for 6 artistic residencies meant to support contemporary creation and to encourage the exchange of ideas between artists, through a circuit based on the sharing of knowledge, experiences and research methods.
The proposed residency does not require traveling to Timișoara or exhibiting the resulting art works, but the commitment of the selected artists to a program through which their own creative laboratory and personal experience become means of support and learning for the future generations of artists.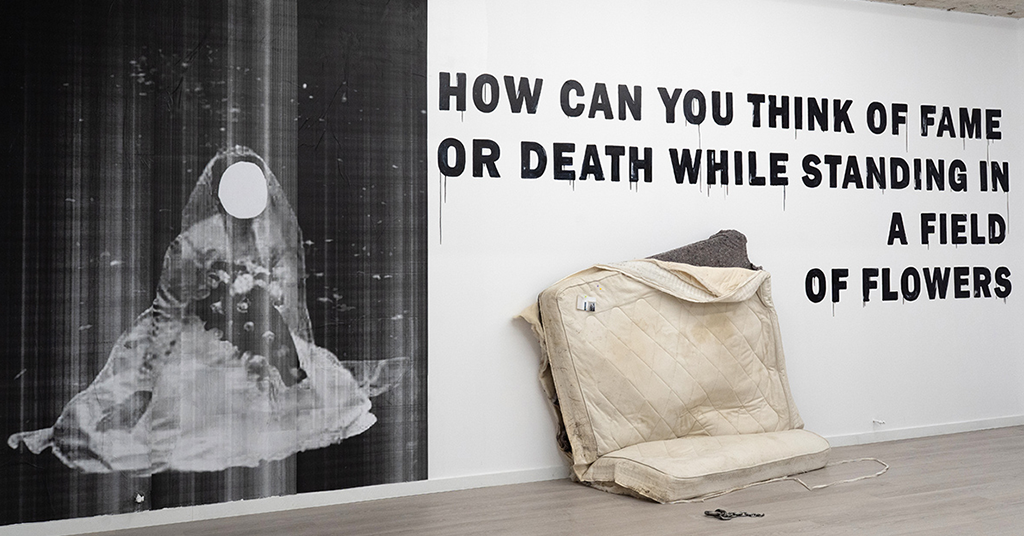 VIRTUAL TOUR OF THE EXHIBITION BRUIAJ
As a preventive measure for the spread of the COVID-19 virus, the exhibition BRUIAJ was closed for an indefinite period.
Because we still want to make the works of the artists Michele Bressan, Lea Rasovszky and Larisa Sitar known to the public, we invite you to take a virtual tour of the exhibition, a remake of the guided tour that took place on February 29, in the presence of the three artists and the curator Diana Marincu.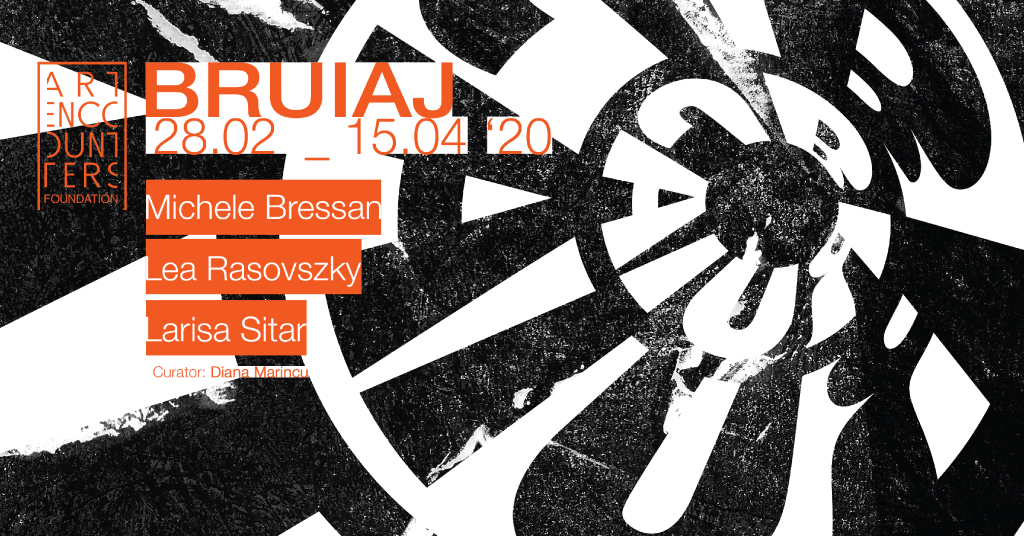 28th February – 19th June 2020
Opening: Thursday, 27th of February, 6:00 PM
Art Encounters Foundation Timișoara
The exhibition BRUIAJ, the third episode in the series of collaborations between the artists Michele Bressan, Lea Rasovsky, and Larisa Sitar, bears witness to a generation solidarity that sets the frame for a dialogue developed naturally, spanning a long period of time.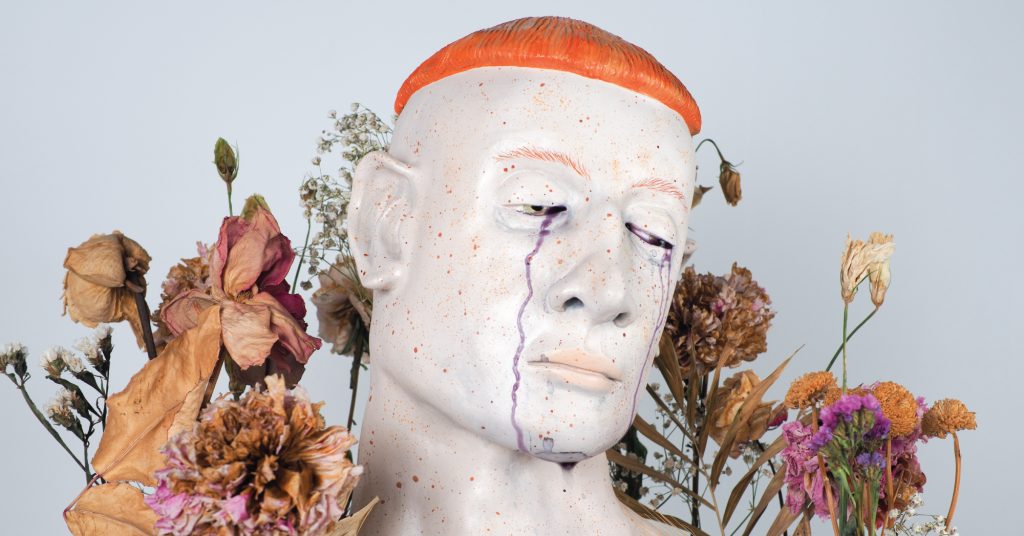 BRUNCH WITH THE ARTISTS MICHELE BRESSAN, LEA RASOVSZKY & LARISA SITAR
Friday, 28th February, at 11:00 AM, we invite you to join a guided tour of the exhibition BRUIAJ and a brunch together with Michele Bressan, Lea Rasovszky and Larisa Sitar.
The three artists will present their works to the public and will engage in a dialogue about their artistic practice. The event will take place at the Art Encounters Foundation Timișoara.